Converter
Those who invest a lot of money in a rail vehicle of course want to ensure that it remains at the cutting edge of technology for as long as possible. Because bus systems and communication protocols can change over the years of operation, converters ensure the compatibility at all times.
Converter: Linking bus and protocol worlds
Are you ready for the future technology Ethernet? Very good! But what about the migration of your old communication systems? Due to the long life cycles of rail vehicles, systems from CAN to RS485 will be common for the foreseeable future. Wherever different bus systems and communication protocols have to interact in a network, protocol converters ensure the continuity of signals between the worlds.
Of course, the most straightforward solution would be to use project-specific devices - if there were not a decisive disadvantage: An enormous amount of adaptation work is required if the application scenarios change. At Selectron, train manufacturers and operators have the option of individual communication modules and cards as well as system-on-a-chip solutions and then installing them in their own applications.
The new Selectron converter family eliminates decisive disadvantage
In the past, if transmission details in the vehicle changed, these changes had to be made on the converter itself. A time-consuming procedure. Selectron has eliminated this previously decisive disadvantage with its new and EN50155-certified converter family: You as the user can make uncomplicated adjustments to numerous transmission details on your own.
ADVANTAGES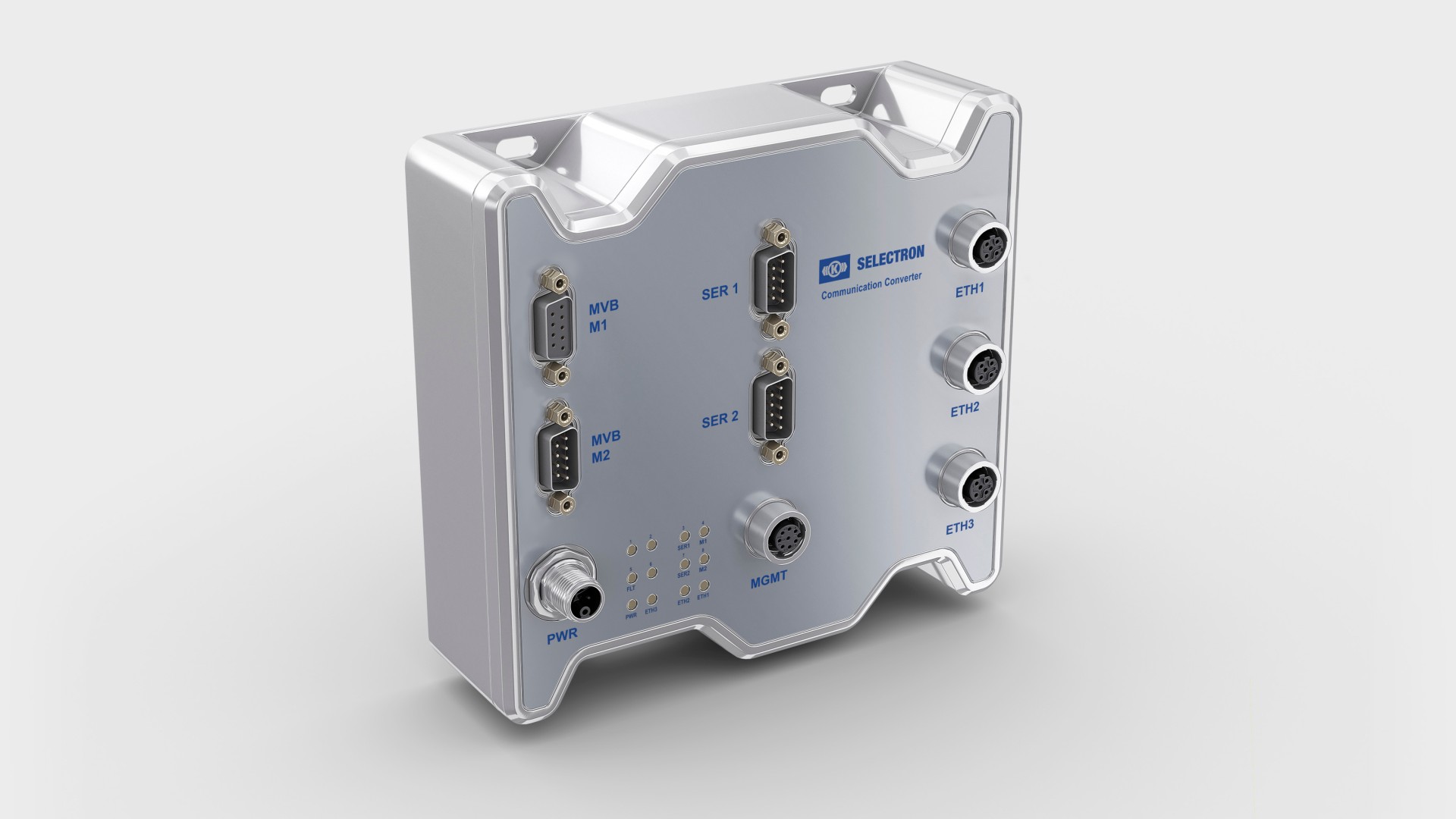 Selectron converters ensure the compatibility between bus systems and communication protocols at all times – and with high protocol configuration flexibility.
Various bus protocols are supported: CAN, MVB, 422/485, 232, HDLC, and Ethernet.
Compact mechanical format: Several peripherals come in space-saving designs.
Download



White Paper Communication Converter



Contact us
Get more information
Selectron Systems AG
Bernstrasse 70
3250 Lyss
Switzerland
info@selectron.ch
+41 32 387 61 61 
(Charges may apply.)
Monday - Thursday:
08:00 - 12:00 and 13:30 - 17:00 (CET)

Friday:
08:00 - 12:00 and 13:30 - 16:00 (CET)



Back to Communication Technology