NEW SMARTIO EXTENSION MODULES WITH INTEGRATED BRAKING SOLUTIONS
The new function modules take the system approach to a next level and serve as the basis for applications such as wheel slide protection (SWSP), pilot pressure control with the newly developed brake cylinder controller (SBCC), and for the safe reading of frequencies with the likewise newly developed counter input extension (SCIT).
The all-round integration into Selectron's Smartio® concept represents a decisive advantage over previous standalone architectures.
To make your architecture more economical, it is our ambition to always design even better products for you
Selectron is revolutionizing wheel slide protection functionality in rail vehicles: As of now, the brake cylinder controller and counter input extension module are also fully integrated into the Selectron Smartio® concept. As a vehicle manufacturer you will therefore benefit from significantly reduced cabling effort and as a vehicle operator, you can expect lower operating costs.
Bringing together the best of Selectron's proven wheel slide protection and Smartio® architecture
As the successor product to the popular WSP800 wheel slide protection solution, the WSP3 wheel slide protection system combines the existing solution with the advantages of the Smartio® module. In addition to increased performance due to decentralized control and space-saving design, the solution is particularly convincing with its further increased flexibility.
The WSP3 hardware components are accompanied by a software package consisting of a wheel slide algorithm and a central wheel slide application tailored to the project.
A unique market feature: For the first time, the module now also provides this functionality in towing operation and when the TCMS (Train Control & Management System) is switched off. This means that the module also prevents wheel flats caused by locking wheels in this state.
From now on, you will also benefit from the Smartio® concepts regarding the brake cylinder controller and counter input extension
Compared to the wheel slide protection module, the two new modules can be easily integrated into an application without additional software, just like any other Smartio® expansion module. No additional software is required.
The brake cylinder controller supports two independent channels, each with two analog pressure sensor inputs and two valve outputs.
The counter input extension module is a cost effective, decentralized solution for the safe reading of frequencies. It supports two modes for safe reading of frequencies: Encoder mode: 2 × A/B signals with 90° phase shift and in counter mode: 2 × A/A signals without phase shifting.
With all new modules, you benefit from the optimized Smartio® cabling and architecture concepts.
ADVANTAGES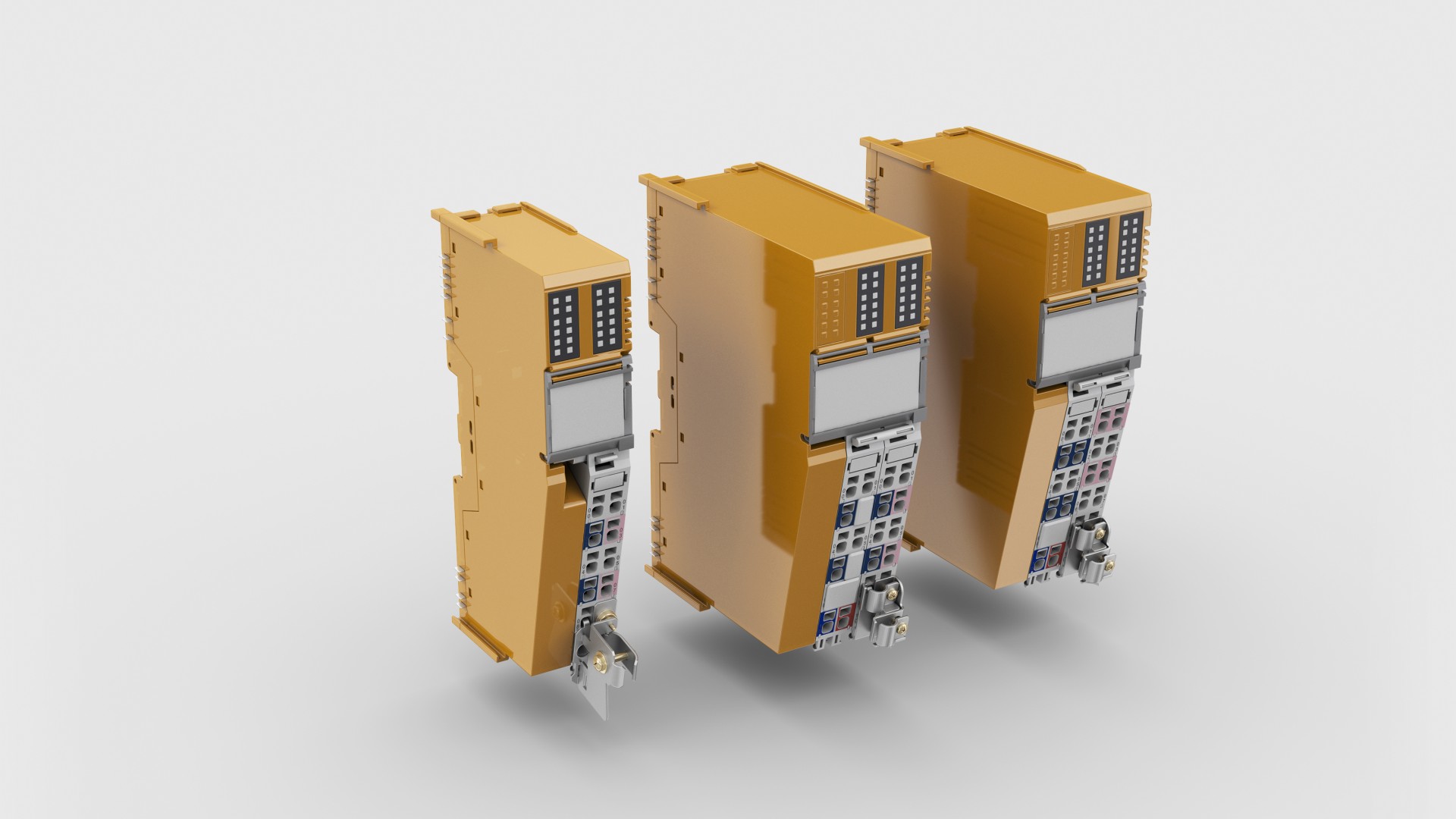 Cost savings: Optimized architecture results in fewer components and less wiring.
Proven technology: Algorithms that have proven themselves in operation now come in the Smartio® guise.
Performance: Optimal control behavior with close proximity to sensors and actuators.
New and fully integrated in the Smartio portfolio: Wheel slide protection (SWSP), brake cylinder control (SBCC) and counter input extension (SCIT).
SIL 2 certified: the new function modules are all fully SIL 2 certified and comply with EN 50128 and EN 50129 standards.
Contact us
Get more information
Selectron Systems AG
Bernstrasse 70
3250 Lyss
Switzerland
info@selectron.ch
+41 32 387 61 61 
(Charges may apply.)
Monday - Thursday:
08:00 - 12:00 and 13:30 - 17:00 (CET)

Friday:
08:00 - 12:00 and 13:30 - 16:00 (CET)
Download



New Function Modules - Overview






Back to TCMS Overview